Want to know my favorite thing about summer? Well let me think…SUNSHINE!!! (You know I love it when I interrupt myself to blurt out my answer.)
I love sunshine coming in through my windows. I love sunshine beaming down on my face. I love warming up in the sunshine. And I love laying in the sunshine, soaking up Vitamin D. (Responsibly, of course. Don't go all "harmful UV rays" on me. God made the sun, the sun is good, we need Vitamin D from the sun, amen and amen. I don't overdo it, but still, sunshine is my very favorite thing about summertime.)
Now, women shall not live on sunshine alone. (I mean, we also need butter. Duh.)
In celebration of summer (and sunshine!) (and sure, butter. why not?) – I've teamed up with 11 other bloggers to share many chances for you to win some of our very favorite things for summertime. What's included in our Heavenly Homemakers favorite summer things giveaway?
Altogether, that's over $150 worth of my favorite items for summertime. You can win all of it!
Why are these my favorite things for summer?
I keep my hair pulled back in my Lilla Rose Flexi-Clip all summer long.
I wear my Half-Tee Tank from Deborah and Co. under my summer dresses and tank tops for modesty and comfort.
I start a batch of homemade vanilla extract with Vanilla Beans from Olive Nation in June so that it will be ready to give as gifts at Christmastime.
I safely protect my family from mosquito bites with MadeOn's Bug Block Bar – and I use BeeSilk Stick, and Peppermint Lip Balm every single day of the year.
I use a Stainless Steel Fruit Slicer, Pastry Blender, and Mini Slotted Turner from Paula's Bread for fresh summer produce and fun summer dishes.
I use my Oh, For Real Cookbook pretty much alllllll the time.
Simply leave a comment on this post for a chance to win this entire package. I will draw a random winner on Monday, June 1. Be watching for a post stating the winner!
Are you new to Heavenly Homemakers? Sweet! I have the greatest readers ever, and I'd love for you to be one of them. Subscribe (for free!) to receive our daily(ish) newsletter which includes everything from easy real food recipes to encouragement in your marriage or parenting to really ridiculous thoughts that you should read at your own risk.
Here's my latest craze: coming up with recipes that are delicious but low in sugar. Check out the low sugar treats I've come up with so far, then be watching for this Low Sugar Strawberry Cheesecake Parfait recipe coming within the next week or so. It is incredible!
UPDATE: Here's the recipe!
See you back here soon!
~~~~~~~~~~~~~~~~~~~~~~~~~~~~~~~~~~~~~~~~~~~~~~~~~
Want a chance to win even more of these wonderful Favorite Things for Summer Giveaways? Click around on all the blogs below to see what they love about summer and to enter their giveaway too!
1. Thriving Home // 2. Happy Money Saver // 3. Happy Home Fairy // 4. Heavenly Homemakers // 5. Kitchen Stewardship // 6. Nourishing Joy // 7. The Nourishing Home // 8. Intoxicated on Life // 9. Tried and Tasty // 10. The Frugal Girl //11. Mommy Hates Cooking // 12. Stephanie Blue
Here's a little bit about each of these bloggers:
Friends and stay-at-home moms, Rachel and Polly, began Thriving Home in 2012 as a way to encourage and equip moms in several areas of home life. They share healthy kid-friendly recipes, evangelize about freezer cooking as well as documenting many other topics relating to running a home and family including a few spectacular parenting failures from time to time. Swing by to join in on their crazy journey through parenthood.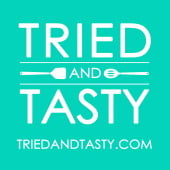 TriedandTasty.com is a premium and well established recipe blog with a friendly, conversational writing style paired with magazine quality food photography. The recipes are typically very health conscious, with rich and decadent desserts occasionally included for good measure. TriedandTasty.com has a loyal following of 'foodies' and is gaining new followers every day thanks to its recipes being featured on the websites of high profile magazines, news outlets, popular Facebook pages, Pinterest boards, and more.

Heavenly Homemakers
Laura Coppinger and her husband have four sons ages 10-17. HeavenlyHomemakers.com is dedicated to inspiring women daily with healthy (and easy!) recipes, homemaking tips, spiritual encouragement, and good ol' clean fun.

Mommy Hates Cooking
Mommy Hates Cooking is a national cooking and lifestyle website that encourages families to take back the dinner table. Through her easy-to-prepare (yet looks like you spent all day in the kitchen) meals and her knack for breaking down meal planning, Kristy has become the busy-mom's resource for the modern family.

Kitchen Stewardship
The mission of Kitchen Stewardship is to present healthy living in bite-sized baby steps, challenging people to make positive changes in their kitchens without being overwhelmed, and providing tools to balance a family's health, budget, time and the environment. Katie Kimball and her team share family-friendly whole foods recipes, weekly challenges, and science-geek research on what's healthy and what's not.

Nourishing Joy
Nourishing Joy is dedicated to real food and natural living. We're on a mission to equip and inspire parents like you with the tools to make intentional, thoughtful decisions that work for YOUR family easy. Or at least easier.

Happy Home Fairy
Julie Brasington is the creator of Happy Home Fairy, a popular blog focusing on encouraging and equipping moms to choose joy on the parenting journey. She shares easy craft ideas, FREE printables, simple recipes, corny jokes, holiday fun, thoughts on raising her 2 boys, and honest, heartfelt messages to uplift the weary mama.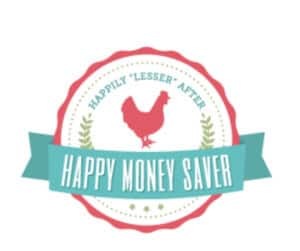 Happy Money Saver is a website that has a growing population of readers who are passionate about saving money, homesteading, gardening, cooking from scratch, freezer meals, DIY projects and embracing their dreams.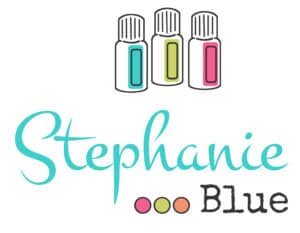 Stephanie Blue
At Stephanie Blue, I blog about my passions: natural living and essential oils. My purpose is to bring hope to moms and help them discover ways to strengthen their families physically, emotionally, spiritually, and financially.
The Frugal Girl is all about living cheerfully (and well!) on less. Get recipes, DIY tips, painting ideas, photography tips, green living inspiration, and more from Kristen, a homeschooling mom of four.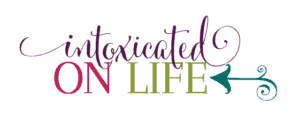 Intoxicated on Life
Intoxicated on Life is a resource for families who are looking to raise healthy families – body, mind, and soul. They cover a wide range of topics from healthy gluten-free recipes, to godly parenting, homeschooling resources, and more!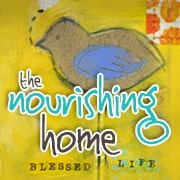 The Nourishing Home
The Nourishing Home provides family-friendly GF recipes, free weekly whole food meal plans, helpful cooking tips and techniques, and lots of encouragement to help you in your journey to live a more nourished life.
Leave a comment on this post to enter to win our $150 package of my favorite things for summer. Now let's all go outside and get us some sunshine. Woohoo…summer!
This post contains affiliate links.